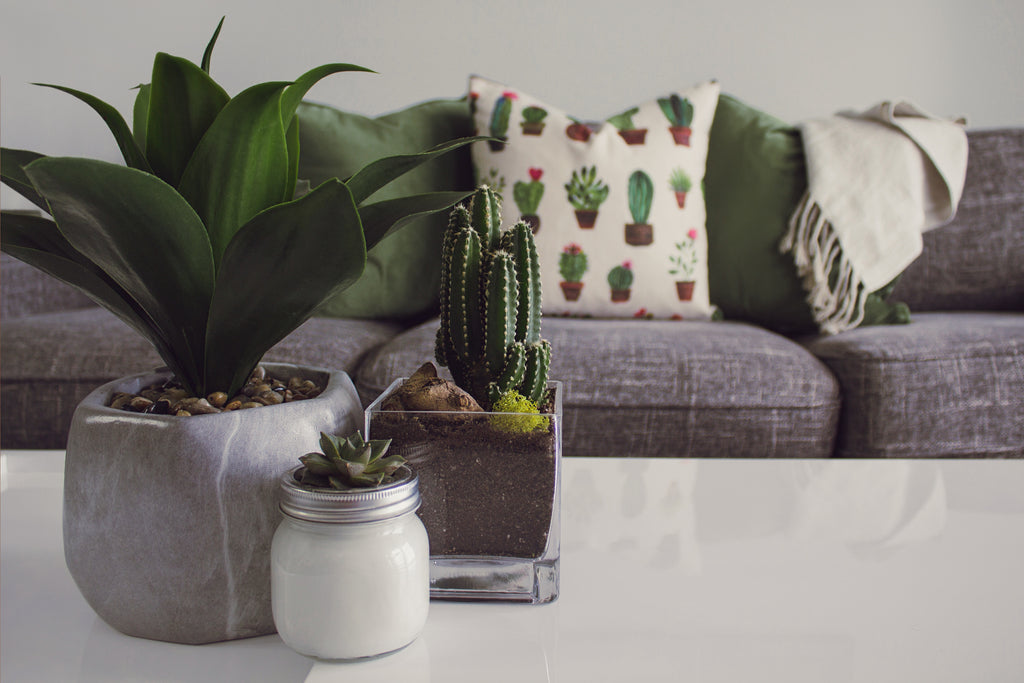 Your 'new year, new you' is in full swing, but what does this mean for your living space?
To match your new outlook on life and make you more likely to stick to those New Year's resolutions, updating your space can bring a welcomed change to keep you motivated.
Plus, who doesn't want to find ways to spruce things up a little?
Here are five easy updates you can make to your home this New Year:
1. New Linens
If you don't have the time (or budget) for renovating right now, change your curtains, add a fluffy blanket or some decorative pillows to your seating and treat yourself to some new bedding. Fabrics can elevate any room or piece of furniture if done correctly, and they don't have to cost a fortune! Set a new tone in your home and get rid of the tired-looking linens.
Featured Product: Grey Personalized Throw
2. Be Creative with Clutter
Minimalism is great, but what happens if you actually want to keep your stuff? Add multifunctional accent pieces to your home. They look amazing and mean you don't have to actually throw your stuff away! New storage options, like a living room chest or bedroom cabinet, can make a huge dent in clearing the clutter out of the main areas whilst creating a trendy focal point in the room.  
3. Embrace Natural Light
Give a fresh and clean vibe to your home by letting the natural light in. It might still be winter, so even though you'll need to keep the windows shut, it doesn't mean you have to miss out on the vitamin D, or the natural glow the sun provides. Natural lighting brightens any living space so clean the windows and switch the trinkets on your window sills for glass jars or vases.
Tips from the Heart: If you have a narrow hall, entryway, or small room, add a feature mirror to give natural light a helping hand.
Featured Product: Churchill Wall Mirror
4.
Bring the Outdoors In
Think plants and greenery. Just like natural light, plants can spruce your space while also being healthy. Plus, eco-friendly is in right now. If you don't have a green thumb, opt for easy alternatives like succulents or less angry-looking cacti!
5. Switch out your Fixtures
A new lampshade here, a new kitchen knob there, maybe a door handle or two and voila! You'd be surprised how much of a difference these finer details make to an overall room!
Tips from the Heart: Make fixtures match throughout the house. The consistency will tie all the rooms together and give a sense of order, even if the decorating style varies from rustic to ornate.
Featured Product: Vintage Handwriting Canvas Pendant Lamp
As you can see, there are many different ways to update and refresh your house without a full-scale renovation in 2019.
Our suggestions above are guaranteed to get you started on your own creative solutions. If you need more variety, we have hundreds of more items available to match any idea you come up with!
---
Here's a sneak peek at our suggestions to start 2019!